YouTube NEW Fox News articles can now be heard on audio! Read this article. According to a former Army special operations soldier and drone expert who spoke to Fox News, the future head of Al Qaeda will probably be more cruel than his forerunners in order to recruit a new generation of terrorists.
Ayman al-Zawahri, the al Qaeda leader who succeeded Usama bin Laden, was killed over the weekend by a CIA drone hit in Afghanistan. He had a significant role in organizing the 9/11 terrorist attacks.
According to Brett Velicovich, author of "Drone Warrior: An Elite Soldier's Inside Account of the Hunt for America's Most Dangerous Enemies," if anyone takes his place, they "will be a bit more aggressive in their operations, sort of try and gather a bit more credibility with the younger generation of terrorists that exist."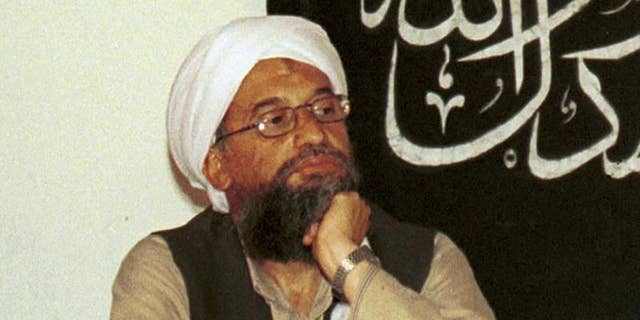 On the eleventh anniversary of Usama bin Laden's passing, Al Qaeda leader Ayman al-Zawahri gives a speech. (AP Photo/File: Mazhar Ali Khan)
In contrast to more brutal organizations like ISIS, the younger, more militant generation views al Qaeda as "their father's or grandfather's terrorist group," according to Velicovich, who also noted that al-successor Zawahiri's might use more violent recruiting strategies to compete with these newer terror organizations.
After the Taliban seized power in Afghanistan, the CIA quietly stepped up its search for Zawahiri, according to a person briefed on the operation, noting that the al Qaeda chief had avoided the nation for years.
According to Velicovich, Zawahiri was always the one who escaped. His death will have an impact on al Qaeda and demonstrate to them that they cannot just carry out their operations with impunity all over the world.
The Taliban condemned the attack issued a statement and claimed that it struck a house. The group said in a tweet that the strike was against the rules of the Doha Agreement, which established conditions for the withdrawal of American forces from Afghanistan.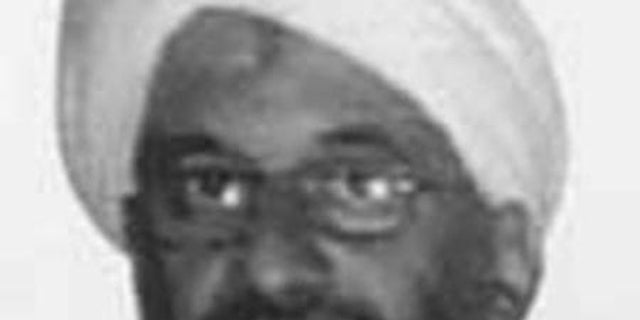 Mugshot of Ayman al-Zawahri, the leader of Al Qaeda (Federal Bureau of Investigations)
Al-presence Zawahri's in Kabul, according to Velicovich, suggests that the Taliban permitted him to conduct business there, which is against the terms of the Doha Accord.
Despite what they have been stating, they are still plainly cooperating, according to Velicovich.
He continued by saying that this attack sends a clear message to terrorist commanders who believe they can go on their operations in Afghanistan unabated.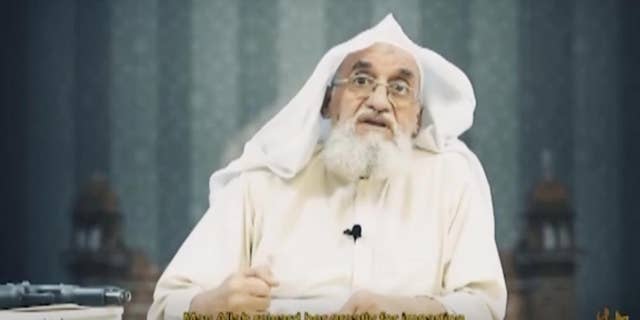 The commander of al Qaeda, Ayman al-Zawahri, is seen speaking in this screenshot from a video released by al-Sahab, the organization's media arm. (AP via As-Sahab)
In a speech from the White House on Monday night, President Biden declared, "Now justice has been served and this terrorist commander is no more." "The United States will find you and take you out no matter how long it takes or where you hide if you pose a threat to our people."
In August 2001, Biden said that al Qaeda was "gone" in order to support his plan to leave Afghanistan. The Joint Chiefs of Staff chairman, Gen. Mark Milley, however, asserted the following month that terrorist organizations may expand more quickly in the absence of American forces.
The CIA operation, according to Velicovich, was a "really good thing" and shows that the United States can continue to fight the War on Terror even without having troops present in the area.
The U.S. "is going to continue to chase down the adversaries no matter where they are, no matter where terrorism is currently located," he declared.
Producer and reporter Ethan Barton works at Digital Originals. He may be contacted at ethan.barton@fox.com, and his Twitter handle is @ethanrbarton.