Rep. Alexandria Ocasio-Cortez, D-New York, came under fire on Twitter on Thursday after calling anti-war demonstrators "rude" for interfering with her town hall.
Ocasio-Cortez took part in a sparsely attended town hall on Wednesday in the Bronx, New York, when two protesters interrupted the meeting to voice their opposition to the congresswoman's support of arming Ukraine.
If there is a nuclear weapon, there won't be any neighbors, a protestor remarked. "You decided to fund and organize Ukrainian Nazis. A coward, you are. You identify as an advanced socialist. Where do you stand on the military buildup?"
A lawmaker from "The Squad" reprimanded the demonstrators, calling them "rude," and urged them to respect the other guests who were waiting to ask questions. Social media users drew attention to the large number of vacant seats as well as Ocasio-prior Cortez's support for "uncomfortable" protests.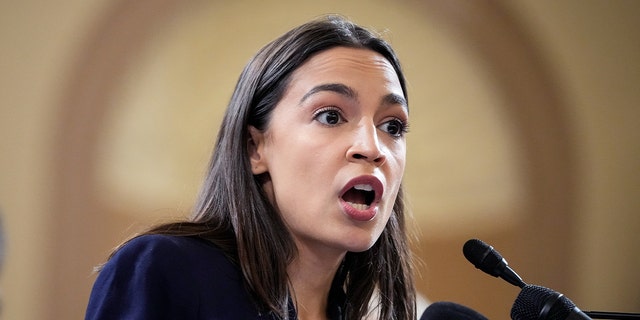 Tucker Carlson: After challenging this, TULSI Gabbard's career as a rising star of the democratic party came to an end.
Glenn Greenwald, an independent journalist, cited Ocasio-earlier Cortez's views on protesting.
"Antifa activists intimidating politicians in public, according to AOC, 12/2020: Activists *should* be rude. Making people feel uncomfortable is the whole goal of protesting, "He composed. He then contrasted what he had just said with "When demonstrators confronted AOC last night about backing Biden's proxy war, she responded, "I won't address you!" Your behavior is rude!"
The incident, according to political journalist and host of "The Rubin Report" Dave Rubin, was a shining illustration of how Democratic officials appear when they aren't supported by corporate media.
"AOC has a town hall, barely nobody attends, and a constituent gives her the finger. The corporate media and big tech are the only sources of support for progressives, according to Rubin, who then quoted a protester as stating, "I believed in you and you became the very thing your tried to fight against."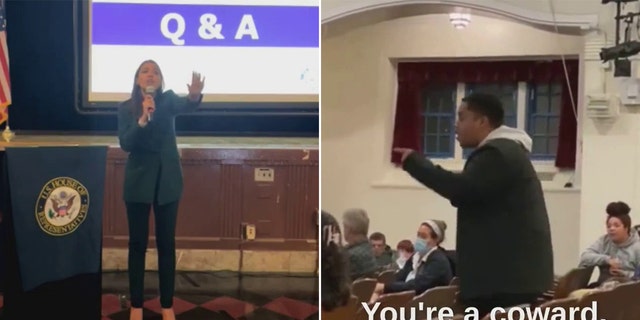 LEFT AND RIGHT CELEBRATE TULSI GABBARD LEAVING DEMOCRATIC PARTY: "WINNING"
Matt Walsh, a conservative commentator, emphasized how poorly attended the Q