Following OPEC's announcement of the largest reduction in oil production since the start of the epidemic last week, President Joe Biden warned Tuesday that Saudi Arabia will have "consequences."
Senior Democrats on Capitol Hill have denounced Saudi Arabia's intention to cut back on the world's oil supply. Saudi Arabia is the de facto leader of the coalition that produces oil. Higher oil prices are thought to make it easier for Russia, the second-largest oil exporter in the world, to finance its conflict in Ukraine.
Regarding Saudi Arabia, Biden remarked in an interview with CNN's Jake Tapper, "There are going to be some repercussions for what they did with Russia." I won't get into what I'd think about or what I have in mind. However, there will be repercussions.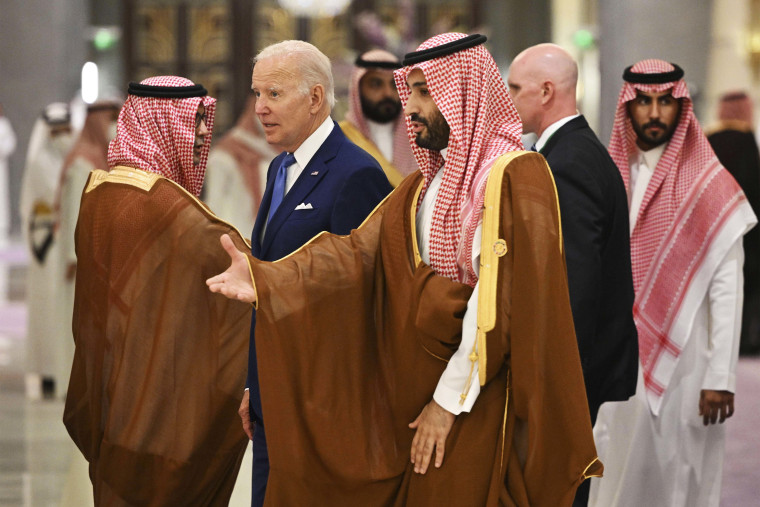 When Congress reconvenes after the November elections, the president said, it will take action.
Following OPEC's "determination to align their energy policy with Russia's war," White House press secretary Karine Jean-Pierre stated at a briefing earlier on Tuesday that the United States would review its relationship with Saudi Arabia.
She added that the White House will examine its policy in the ensuing weeks and months, saying that "we need to kind of rethink and have a different relationship with Saudi Arabia."
Biden responded "Yes" when Tapper asked if it was time for the United States to reevaluate its relationship with Saudi Arabia.
The chairman of the Senate Foreign Relations Committee, Sen. Bob Menendez of New Jersey, urged the Biden administration on Monday to "immediately stop" American collaboration with Saudi Arabia.
After Russian President Vladimir Putin reiterated his earlier nuclear threats made during Russia's invasion of Ukraine in February, OPEC said that it will cut production by 2 million barrels per day.
After Russia's military forces suffered significant blows on the battlefield in Ukraine, Putin threatened to use nuclear weapons late last month in a televised national address in which his defense minister announced the call-up of 300,000 reservists.
In frank remarks at a Democratic fundraiser last week, Biden stated that if events continue on their current course, there is a direct threat of nuclear weapons being utilized for the first time since the 1962 Cuban Missile Crisis.
When asked by CNN on Tuesday how the United States would react if Putin carries out his threat to deploy WMDs, Biden said that the Defense Department had discussed the scenario, "but I'm not going to get into that."
The vice president said, "It would be irresponsible of me to talk about what we would or wouldn't do."
Additionally, he said Putin was foolish to bring up nuclear weapons.
They won't be used, "I don't think," Biden stated. But I believe that his discussion of it is reckless.