Florida Gov. Ron DeSantis' office made sure Fox News had the exclusive video on Wednesday after two planeloads of migrants were flown to Marthas Vineyard, Massachusetts, so conservatives could support him and lefties could scream.
The day before, Democratic Governor J.B. Pritzker of Illinois declared an emergency to deal with roughly 500 immigrants who had been bused to Chicago by Republican Texas Governor Greg Abbott. Pritzker had also called Abbott's conduct repugnant in front of the media.
Not to be outdone, Democratic California Governor Gavin Newsom entered the fray Wednesday demanded that DeSantis and Abbott be the subject of an investigation by the Justice Department.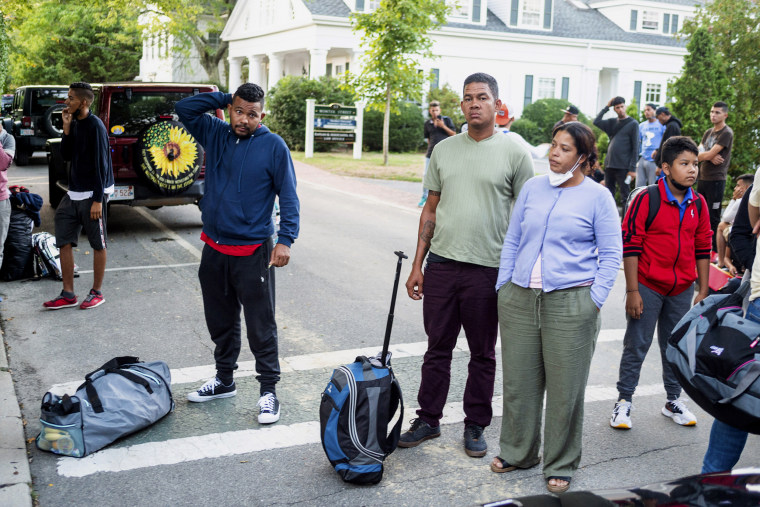 These well-known governors are on opposing ends of the political spectrum, but their responses to the immigration issue in the country have raised their national profiles within their parties and, if everything works out, improved their chances of running for president in 2024.
And with less than two months until the midterm elections, the Republican governors have also succeeded in reintroducing a topic that inspires their base to action at a time when they are eager to shift the conversation away from abortion rights, a subject that has assisted Democrats in making gains.
Despite the fact that Abbott, DeSantis, Pritzker, and Newsom are up for re-election, insiders in both parties claim it is obvious that the possibility of White House candidacy in 2024 is unfolding in the background as the immigration debate heats up across the country.
Recall that DeSantis is running for governor as well as president. According to former congressman and moderate Republican from Miami Carlos Curbelo, this was for the presidential campaign.
For DeSantis' run for governor, there isn't much to gain, according to Curbelo. He most likely reasoned that there wasn't much to lose.
In recent months, as DeSantis has gained national notoriety, Newsom and Pritzker have attempted to pick a fight with him. Pritzker even went so far as to speak at the Florida Democrats' annual gala in July, when he received praise from the party faithful for calling out their nemesis.
Pritzker sees the immigrant arrivals as both a test of how he operates in a contentious political situation and an opportunity to distinguish himself as a viable alternative to DeSantis and Abbott, who Democratic supporters perceive as evil representatives of the GOP.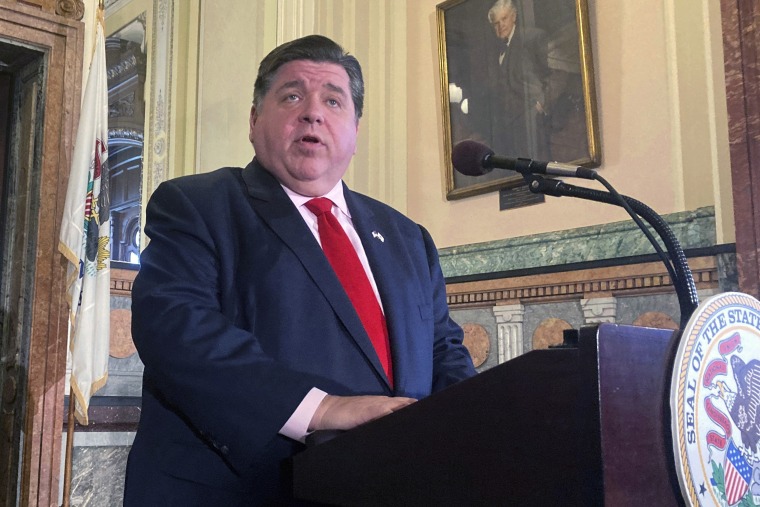 Democratic strategist Bill Houlihan, a former assistant to Sen. Dick Durbin, D-Ill., said, "These are the moments that the Democratic primary voters, when it comes to the president, are going to look to see what kind of heart the candidate has, what kind of follow-through the candidate has."
He stated on any potential Pritzker presidential bid: "It is a major plus.
When running for president in those early primary states, it's a narrative you can discuss in people's living rooms and little gymnasiums "says he.
Pritzker quickly provided shelter, food, and medical care for the newcomers by announcing an emergency and mobilizing the National Guard. Pritzker repeatedly denounced Abbott, labeling him and his staff when buses arrived in Chicago "very unresponsive," and said that Republicans were "trying to cause instability across the nation."
The governor of Texas has decided not to inform us when he is sending busloads of families; we are unsure of how many of them have children or what they will require when they get here, Pritzker wrote in a Twitter thread Wednesday. Illinoisians are unwilling to lower ourselves to that man's level. For the children, women, and men who are in need, we will provide food, housing, and medical attention.
And Newsom's action is merely his most recent attempt to gain national attention. This includes distributing advertisements in Florida and Texas criticizing those states' stringent abortion laws and praising California's open abortion policy.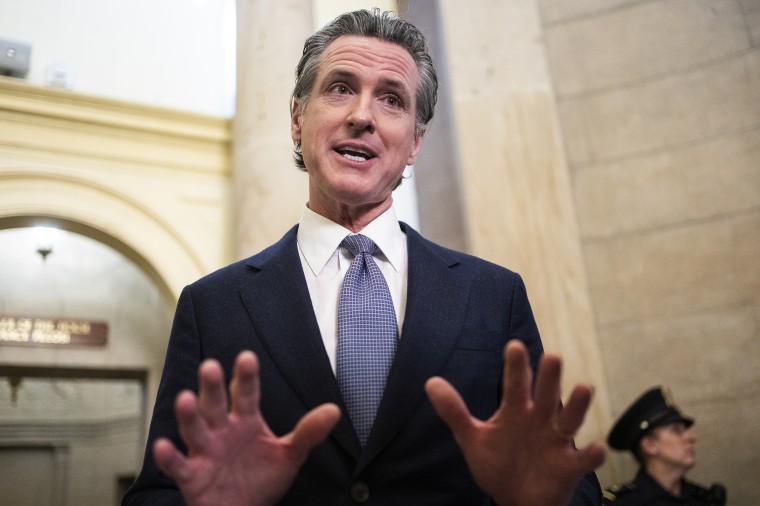 DeSantis has developed a national political brand by picking confrontations with Democrats in order to enrage them and excite his constituency, on issues ranging from laws regarding race and sexual orientation to the Covid policy.
The $12 million immigrant relocation program was adjusted by DeSantis for maximum trolling effect: His government purposefully chose an island sanctuary city associated with eminent Democrats, including former President Barack Obama, as its inaugural location, using money from federal Covid relief monies.
DeSantis briefly stated to Florida reporters that the immigrants were from Florida (although news reportshave suggested that at least some may have come from Texas). And he made it obvious who his targets were: Democratic lawmakers from blue states who back President Joe Biden's policies.
Before turning his attention to residents of Washington, D.C., New York, and other sanctuary cities, DeSantis added, "We take what's occurring at the southern border very seriously, unlike some and unlike the president of the United States."
They suddenly go bananas the moment even a small portion of what those border towns deal with every day is brought to their front door, he claimed. And they're furious that this is taking place. And it only serves to demonstrate how false their virtue-signaling is. OK?
Abbott, who is also preparing for a possible candidacy in 2024 if former President Donald Trump decides not to, pioneered the transfer of migrants to sanctuary cities and regions in blue states. Like DeSantis, Abbott has angered Democratic politicians in New York and, most recently, Chicago by saying that those who favor Biden's immigration policies should foot some of the bill.
The initiative is completely optional, according to Abbott spokeswoman Renae Eze. Migrants are advised about prospective destination destinations and are required to sign a disclosure form indicating that they have been educated about the specifics of the bus rides to the Northern cities.
In a written statement, Eze added, "Our office has spoken with Governor DeSantis and his team about supporting our busing concept to give much-needed relief to our overloaded and overrun border communities. Despite the fact that we were not involved in the first flights to Martha's Vineyard, we are grateful for the assistance in reacting to this national emergency and supporting Texans.
Most of the migrants transported to the island, according to press sources, were from Venezuela, a tiny but expanding voting demographic in Florida that Republicans and Democrats are vying for, particularly in Miami.
Asylum seekers from Venezuela are being used as props by DeSantis to boost his political image, according to Juan Escalante, a Florida resident and advocate for immigration rights. DeSantis declared a Victims of Communism Day in Florida.
Sol Flores, the deputy governor of Illinois, stated in an interview that Republicans' attempts to win political points will fail.
"It is purposefully jumbled. It's causing anxiety and risky circumstances "explained Flores.
The Martha's Vineyard
">community immediately rallied opposed the Republican claim that it wouldn't accept the undocumented by assisting the migrants.
Rep. Chuy Garcia, a Democrat who represents Chicago in Congress, criticized Republicans for their treatment of Venezuelans, who he claimed make up a sizable part of immigrants to Chicago.
In reference to President Nicolas Maduro, Garcia said, "Republicans have portrayed themselves for the past three, four years as advocates of those that have fled Venezuela because of the political conflict in that country and the president of Maduro." This would involve a complete about-face and pure dishonesty.
However, Republican Carolina Amesty, a contender for the Florida House and the first Venezuelan American to hold elected office, supported DeSantis.
We need to protect our border "She spoke. "We must safeguard the security of our state, and our governor is doing just that."