On Florida's west coast, Hurricane Ians' storm surge flooded homes with several feet of water, leaving behind mold, sludge, and mud as well as a flood insurance nightmare for those who want to rebuild.
Numerous Floridians who experienced significant flooding lacked a separate flood insurance policy to pay for the harm brought on by the devastating storm. It has placed landlords, homeowners, and even tenants with a substantial and potentially life-altering bill that might determine whether they become homeless.
The first floor of Susan Cavanaugh's home on Sanibel Island, where the three of them reside and work, was submerged by the storm surge, and the mother and her two children are currently going through that ordeal. Cavanaugh's flood insurance coverage expired earlier this year while going through an expensive divorce.
She is currently unsure of how to get her family back into their house without an insurance check to cover the costs of contractors and construction supplies.
Cavanaugh, a single mother who is residing in a motel and is unclear of where she will next dwell, stated, "I can only do so much as a single mom. We simply want to return to our home. Although its structural soundness has been determined, we still need to get it back up because the problem goes deeper than just looks. To get there, a lot of muscle and work will be required in addition to blood, sweat, and tears.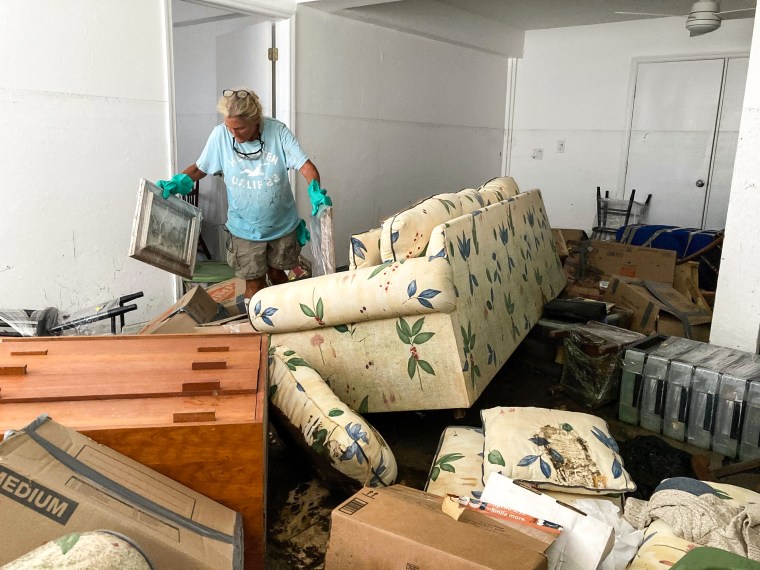 The Category 4 storm that directly impacted Sanibel Island last month caused homes on the island to be inundated with up to 15 feet of water in some locations. The neighborhood is still difficult to get to by car, so many people have to pay boat captains to take them there to start the cleanup.
Cavanaugh is hardly the only person dealing with flood damage without the support of insurance. Many residents in the little coastal town southwest of Fort Myers that front the Gulf of Mexico lacked flood insurance.
Additionally, Sanibel Island serves as a miniature representation of a larger insurance issue facing Florida and the nation.
According to an analysis done by the risk management consulting company Milliman, only about 18.5% of homes in Florida counties that were subject to a mandatory or voluntary evacuation order the evening before Hurricane Ian made landfall had a flood insurance policy with the National Flood Insurance Program, the federal government program run by FEMA. Less than half of the properties had an insurance on file, even in the counties' designated flood hazard zones.
It seems that fewer people countrywide hold flood insurance coverage despite an increase in the frequency of catastrophic flood catastrophes. According to information obtained from the federal government, the number of insurance kept by the National Flood Insurance Program has decreased by about 700,000 since 2008.
According to David Maurstad, senior executive of the National Flood Insurance Program, there are various factors that contribute to this decline in policyholders, including the pandemic's economic effects, the property market, affordability, or buying flood insurance on the open market.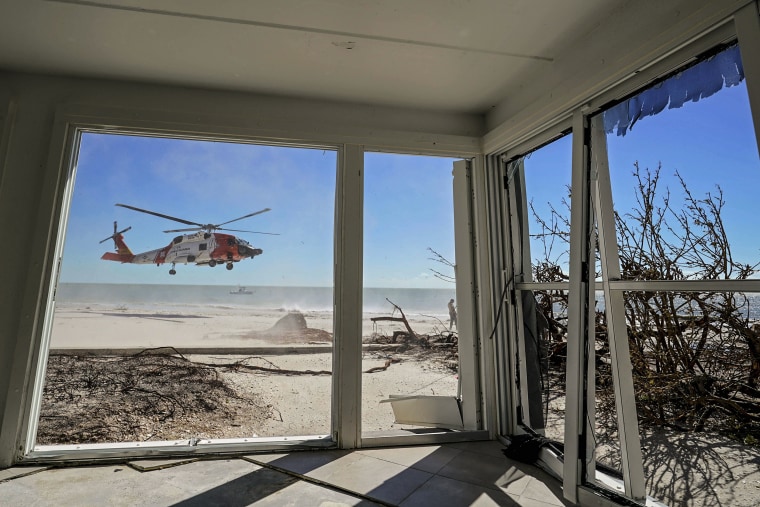 In an effort to boost the number of properties with flood insurance, he claimed that FEMA continues to market the flood insurance product across the nation. The National Flood Insurance Program, which was established in the 1960s as a result of the private insurance market's steadily declining willingness to cover flood occurrences, currently has roughly 5 million policies.
It's a costly project for the federal government. According to FEMA's records, the program has paid out $40.1 billion to slightly more than 910,000 claims since 2008, and the organization still owes the U.S. Treasury roughly $20 billion despite borrowing money to settle many of those claims.
The United States and its coastal communities are starting to experience the drawbacks of developing in flood-prone locations as a result of climate change's increased risk of dangerous storms and increased likelihood of flooding.
According to Lynne McChristian, director of the Office of Risk Management and Insurance Research at the University of Illinois, the risk exists because weather losses are increasing and exposures are growing as a result of building more expensive structures in the most vulnerable locations.
Given that it frequently offers assistance to towns at risk of flooding, it has become a bigger concern for FEMA. It was hoped that more residents of these places, especially those who live in flood-prone areas, would enroll in insurance. According to FEMA regulations, anyone who have previously received money from the government agency for floods are not eligible for assistance if they have not purchased flood insurance since then.
According to Deanne Criswell, administrator of FEMA, who spoke to CNN last week, "I think everybody who lives near water should absolutely obtain flood insurance because it's your No. 1 weapon to help safeguard your family and your house after the storm."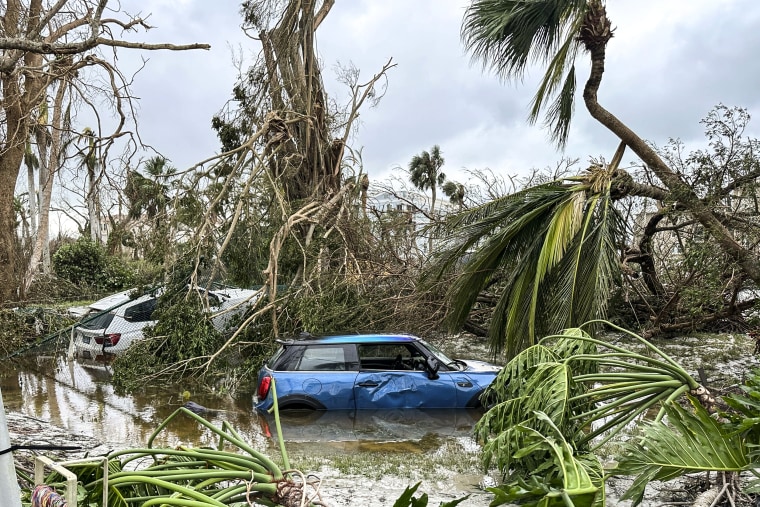 One big problem is that many people believe floods are covered by a standard homeowner's insurance policy. Many Floridians expressed surprise upon learning that their policy did not cover flooding, despite the fact that Florida law requires insurers to advise their clients of the coverage gap.
One Florida regulation states that each policy must have four words in 18-point bold type warning that a separate flood insurance policy is required at the time of issuance and renewal. Even if hurricane winds and rain caused the flood to occur, your homeowners insurance policy does not cover damage resulting from a flood, the warning text adds.
Because the policies and cautions are now entirely electronic, McChristian speculated that fewer people might read them. Although numerous states' regulators have attempted it, little progress has been made.
Many people continue to cite affordability as a key justification for forgoing flood insurance. According to Forbes Advisor analysis, the National Flood Insurance Program's average annual premium for flood insurance is $995. This amount, which is in addition to existing homeowner policies, is subject to change depending on the area and danger of flooding the home confronts. That might make it prohibitively expensive or at the very least a burden.
Although mortgage lenders frequently demand coverage when buying a house in a flood-prone location, some let their coverage lapse as expenses have increased. Some people don't need to keep that insurance because they own their properties outright.
Leslie Weyhrich stated that after 15 years of carrying a policy, she and her husband decided to reduce the insurance coverage on their second property on Sanibel Island in May. Every year the cost skyrocketed, and they were aware that they would soon need to pay another enormous sum for a necessary roof repair. They will now be forced to pay for a large portion of the damage themselves.
According to Weyhrich, it increased dramatically perhaps five or six years ago. But every time that bill was due, we would debate whether it was worthwhile or not because the deductibles were so high, the coverage wasn't as comprehensive, and it simply didn't make as much financial sense.
The matter is unlikely to be resolved in the near future and may result in litigation. However, decisions like these could prove to be existential for many on the island and for communities throughout Florida.
Chuck Bergstrom, a realtor on Sanibel Island who weathered the storm in his home, said that half of the people he has spoken to on the island lack flood insurance, which is very horrifying. And regardless of whether you have insurance or not, these companies are not now available to assist these people. They'll exert all of their negotiating power.
As they argue with their carriers over whether a home's damage was brought on by the hurricane's wind or the flooding, those who hold flood insurance are also preparing for their own insurance nightmare.
Due to the different rules, there will probably be a protracted legal dispute involving the firms on both sides.
Bergstrom continued, "The lawyers are going to have a field day with this." "I mean, who exactly pays for what?"