On "Anderson Cooper 360," CNN's Randi Kaye questioned Wyoming voters about whether they thought Rep. Liz Cheney, R-Wyo., should be re-elected for a fourth term.
NEW Fox News articles can now be heard on audio! Wyoming voters criticized Rep. Liz Cheney, R-Wyo., when she was asked about their support for the current congressman and the idea of giving her a fourth term in office on Friday's episode of CNN's "Anderson Cooper 360."
One self-described Trump supporter responded, "Hell no!" and later defended her action by saying that Cheney had damaged both her constituency and the former president by speaking up in front of the House committee on January 6.
"She has given us a bad impression of Trump. I support Trump, she stated, adding that she ought to be doing so. She is a Republican, for goodness' sake."
When asked if Cheney could count on his support, another voter responded, "absolutely not," while a third stated she thought Cheney had already served "three terms too much."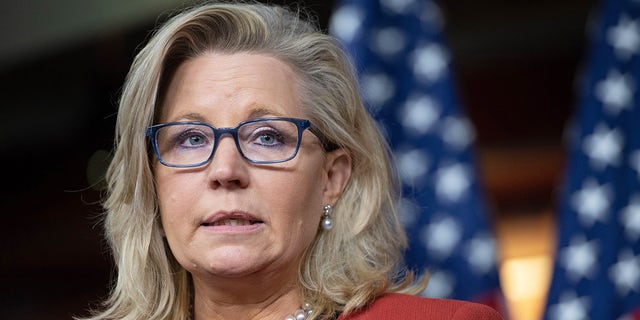 On October 22, 2019, Rep. Liz Cheney speaks during a press conference on Capitol Hill. Getty Images (Saul Loeb/AFP)
Other voters expressed their disgust with the anti-Trump Republican, with a key factor being her membership on the Jan. 6 committee.
By citing the roughly 70% of votes the former president received in The Equality State during the 2020 election, Kaye emphasized the state's resounding support for him and acknowledged that Cheney's opposition could spell trouble for her.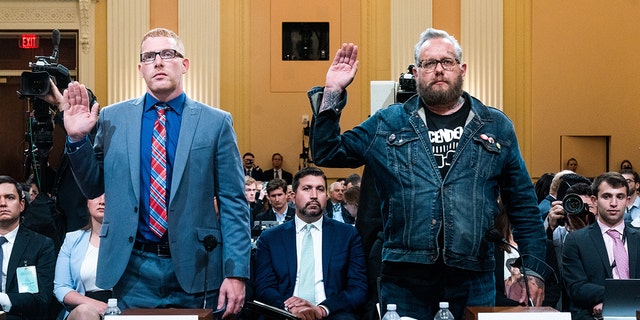 The House committee looking into the attack on the U.S. Capitol on January 6 swears in Stephen Ayres and Jason Van Tatenhove, a supporter of Oath Keepers leader Stewart Rhodes, on July 12, 2022. (Getty Images/Pool through Demetrius Freeman/The Washington Post)
Another voter told Kaye, "I find her activity on the Jan. 6 committee just revolting." In their responses to Kaye's inquiries, others denounced the committee as a "witch hunt," a "kangaroo court," a "hoax," and "propaganda."
One voter continued to criticize Cheney and the committee as a whole for denying former president Trump's request to have a defense team present to refute the committee's allegations about his alleged misconduct in connection with the 2021 Capitol riot, when a mob of his supporters stormed the structure and interfered with certification of the Electoral College count.
He criticized Cheney's participation in criticizing the previous president as well, stating, "That's not the Wyoming way," and added, "That ain't the rule of law."
This month's Republican primary will pit Cheney against Harriet Hageman, who has Trump's support. Cheney is running for re-election for a fourth time to represent Wyoming's at-large congressional district, which has just one House member due to the state's small population. In the heavily Republican state of 2020, Cheney won a third term by 44 points.
Fox News' Taylor Penley is a production assistant.