NEW Fox News articles can now be heard on audio! According to court records, U.S. Navy personnel who are requesting religious exemptions from the Department of Defense's COVID-19 vaccine requirement have been relocated into appalling living situations and, in some cases, are unable to leave while awaiting termination from the military.
According to Fox News Digital, First Liberty Institute filed a lawsuit in November on behalf of 35 active-duty SEALs and three reservists seeking a religious exception to the rule. Since then, the case has been expanded to include all Navy service members requesting religious accommodations as a class in the complaint.
The Navy would have been required to stop enforcing the vaccine mandate under a Texas lower court's judgment, but the Supreme Court overturned it in March. Unvaccinated SEALs and other sailors who have not yet been discharged by the U.S. government are stuck in limbo as the case is currently being litigated in lower courts across the nation. Many of them have been ordered by the military to live in less-than-desirable alternative housing or are prohibited from leaving their base.
Sailors described the miserable conditions on major U.S. vessels where they wait until their cases are decided in a court document submitted by First Liberty in June to the Northern District of Texas Fort Worth Division District Court.
NO COMBAT OPERATIONS WERE AFFECTED, ADMIRAL WHO SAID UNVAXXED SEALS CAUSE "IMMEDIATE HARM" TO NAVY ADMITS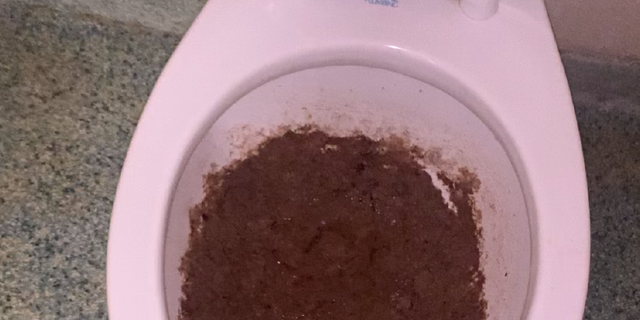 After asking to be discharged from the military over religious objections to the mandate, one sailor who is now a part of the class action lawsuit stated in a court-filed declaration that they were transferred to the USS Dwight D. Eisenhower aircraft carrier's berthing barge, where the conditions are "deplorable," and that they "could not leave the area."
"I transferred to the berthing barge for the Eisenhower since I was unable to leave the area. Similar to the USS George Washington, which is docked in the same shipyard, the circumstances on the barge are appalling. The barges' toilets back up and leak, and there is mold everywhere. Water seeps from the toilet's base, accumulating near my rack before spilling into the hallway. It enters the berthings on the opposite side during unfavorable days. The leaks appear to be sewage-related—they smell and appear to be sewage. Exhibit C shows the water I wiped up from behind my rack."
A LAWSUIT IS BEING FILED ON BEHALF OF NAVY SEALS WHO ARE BEING RESISTED FOR ASKING FOR RELIGIOUS COVID-19 VACCINE EXEMPTIONS.
"In the stagnant water in the toilet bowls and on the floor in the water that has seeped around the base of the toilets, there is some kind of worm growing. I have repeatedly called mental health services because I do not feel safe or at ease in this setting "the sailor added.
"I really want to leave the Navy, but I find it difficult to back out of my request because I worry that doing so could imply that my religious objection—which is real—is not sincere. To have to compromise my principles in order to convince the Navy to separate me feels wrong "they went on.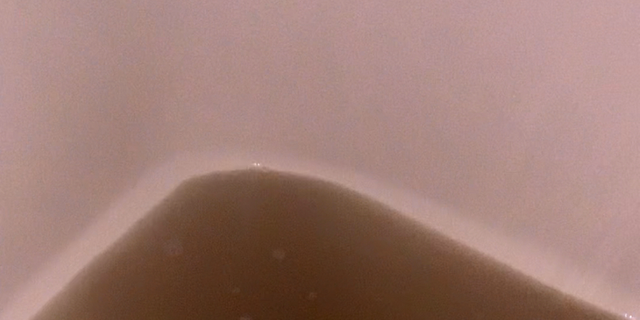 In written evidence, a second Navy technician with more than nine years of service said that their performance rating began to decline after requesting a religious exemption.
"Prior to the vaccination requirement, I often received a must-promote grade on performance reviews. I was offered a promotion status this year since I requested a religious accommodation and intended to separate. This drop in standing gives the impression that my seamanship abilities have deteriorated. While receiving a briefing on my evaluation, I was informed that the rating was not due to my performance but rather to my impending separation owing to the refusal of my religious accommodation "they declared.
"I have yet to be able to detach. The vaccine controversy has made my workplace to feel exceedingly toxic, which has stressed both my wife and I out. I will not receive the COVID-19 vaccine due to my sincere religious objection. I no longer intend to serve in the United States Navy because to the pain and stress this process has placed on my family."
Despite the upcoming birth of their second child, another Navy sailor claimed in sworn testimony that the Navy is "refusing" to release them from service.
"My wife and I sold our home in advance of our separation, and my wife and our 1-year-old kid went to a different state. The due date for my wife's second pregnancy, which will be our second child, is August 2022. The Navy informed me that I am not permitted to leave the Navy as a result of this case, therefore I have been unable to join her and my kid or to begin my new career."
When Fox News Digital reached out to the Navy for comment regarding the complaint, the sailors' living conditions, or whether they had since changed, no one from the Navy responded.