On two different occasions, Democratic Rep. Vicente Gonzalez's campaign paid a blogger for "promotion services" after the blogger posted racist statements about former President Obama.
The offensive remarks made by Jerry McHale, a different blogger who was found in July to have made several racist and sexist insults through his own blog that targeted GOP Rep. Mayra Flores, were magnified by Juan Montoya, who runs the El Rrun Rrun site, in November 2014.
Through "one of his alter personas" known as Dr. G.F. McHale-Scully, McHale, who was also paid by the Gonzalez campaign for "promotion services" through his own blog, made racial remarks in the post shared to Montoya's blog .
McHale said the following about Republican lawmakers that he thought the GOP should support in elections: "The Cameron County Republicans are considered a strong alternative by the voters. The Democrats would win by landslides if the party of the wealthy, racists, and religious right had run Terry Ray, Bud Richards, or Harry McNair, but Tony Garza, Cascos, and Garcia are not reactionary idealists, born-again Christians, or prudes."
Blogger who received payment from the Democratic candidate who targeted Mayra Flores defends sexist assaults and other racist posts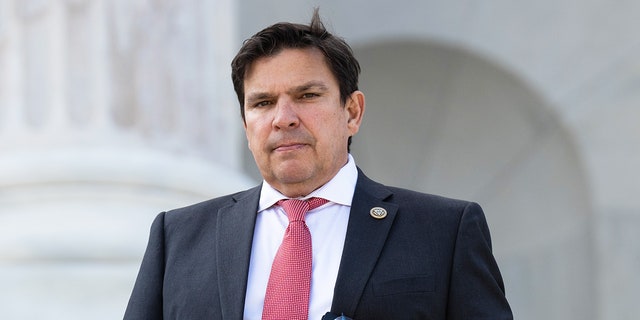 "They enjoy drinking and f—-ing. They are sane people who don't scream and shout that Barack Obama is a god-mn-n—— who is destroying the world, "Added he. They are not wasting any time criticizing legalizing marijuana, gay marriage, or abortion.
Gonzalez's campaign is still running ads on Montoya's blog as of Thursday afternoon, directing interested parties to the Texas candidate's Facebook page.
According to Federal Election Commission records, Montoya has at least two different payments in "advertising services" payments from the Gonzalez campaign, including one for $1,000 in October 2021 and another for $1,200 in June 2022.
In a quick exchange with Fox News Digital, Montoya described Gonzalez as "paying for an advertisement."
CITING COVID, VICENTE GONZALEZ ATTENDS A CAMPAIGN EVENT THE SAME DAY HE FAILED TO APPEAR IN PERSON FOR IMPORTANT VOTES.
McHale has "always been," according to Montoya, a "shock and awe" kind of man. He occasionally uses the N-word to get away with it, Montoya claimed. He has been performing that for a while.
Having known McHale for a while, Montoya claimed that McHale holds the opinion that you should "shock people" in order to get them to read your work again.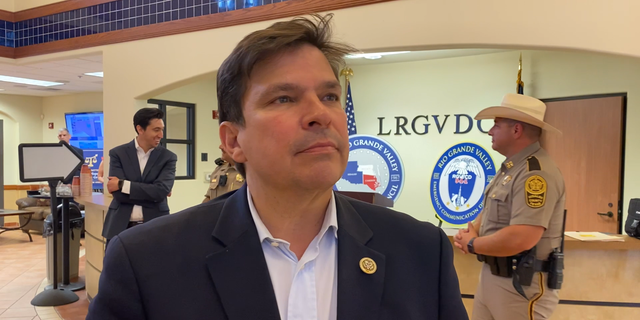 According to Montoya, some of McHale's remarks are extremely "distasteful" and "something you don't want to be connected with," thus he never believed in it since it hurts people.
When questioned about whether he still posted McHale's statements to his own site, Montoya responded, "No, not lately and not really. I used to write important content when he did, but we later fell out of favor. He is not respected by some, they claim."
Many of the things McHale has said, according to Montoya, "not at all" reflect his real opinions.
The Gonzalez campaign stated that it has "already terminated relations with the author of this post" and that the blog post's language is "abhorrent" in a statement to Fox.
"With the author of this post, we have already severed ties. Despite the fact that this post was published in 2014, eight years ago, and three years before the congressman took office, the language used in it is disgusting, and the congressman does not support these remarks "a spokeswoman for the campaign said. Regardless of color or belief, Congressman Gonzalez has advocated for all South Texans and will do so in the future.
McHale has already made multiple sexist and racist comments about Flores through his personal blog, "The McHale Report," who will compete against Gonzalez on November 8 for the right to represent Texas' 34th Congressional District.
VICENTE GONZALEZ, A DEMOCRATIC CANDIDATE, SAYS MAYRA FLORES AND SUPPORTERS STOLEN THE TEXAS SPECIAL ELECTION
In a July interview with Fox News Digital, McHale claimed that Gonzalez has never spoken to him and that the entries on his own blog are "satire."
When questioned if he thought it was okay to refer to Flores in a negative manner, McHale said, "Frijoles, Miss? It's not a problem for me."
McHale wrote in an June 18 post while quoting a conversation he had with a friend: "The food at the Oyster Bar smells like rotten p—sy, according to Maclovio O'Malley, la Voz de los Vatos, who wants me to put a Vicente Gonzalez advertisement in front of my businesses despite the fact that I would risk my relationship with the lovely Amanda for a night with Mayra Flores. I have experienced enough horrible p—sy to not want to go through that gastronomic disaster again."