Here are the top headlines from Fox News Flash. See what people are clicking on FoxNews.com.
NEW Fox News articles can now be heard on audio! Read this article. Four persons were discovered dead following fires at two separate crime scenes, according to Laurel, Nebraska, law enforcement officials, who have now announced an arrest.
The Nebraska State Patrol tweeted on Friday morning states, "NSP has made an arrest in connection with the investigation into homicides in Laurel." "A news conference will be held later this morning to provide more information. We appreciate everyone's participation and diligence during this investigation."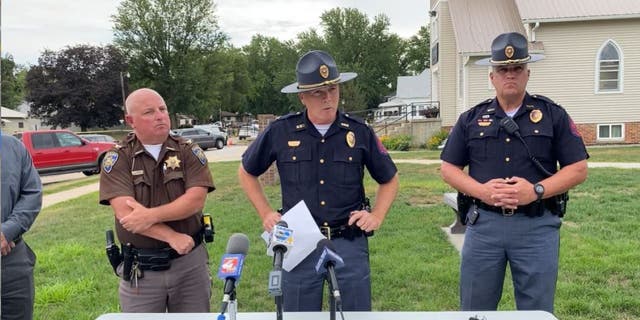 At a press conference, Colonel John A. Bolduc, superintendent of the Nebraska State Patrol, addresses (Nebraska State Patrol Facebook)
Jason A. Jones, 42, was apprehended that morning, according to Nebraska State Patrol Colonel John A. Bolduc, who spoke at a press conference on Friday morning.
Jones, who lived, according to the investigators, across the street from the scene of one of the fires, was identified by "evidence from both scenes."
Jones was taken into custody by a SWAT squad after they broke into his Laurel, Maryland, house at 206 Elm Street and saw the severe burns he had sustained.
Jones is "believed to be in serious condition" after being airlifted to a hospital in Lincoln, Nebraska.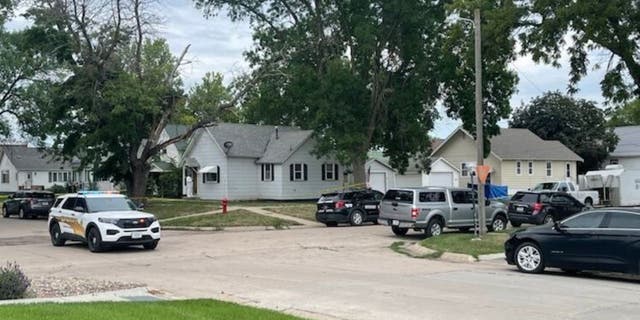 On Thursday morning, there were reports of an explosion and a fire at a residence near Laurel, Nebraska (Siouxland News)
Gene Twiford, 85, Janet Twiford, 86, Dan Twiford, 55, and Michelle Ebeling, 53, have been named as the victims.
According to authorities, Ebeling was the victim at the first home, and the Twiford family was the victim at the second home.
This story is still developing. Return for updates.
Fox News journalist Andrew Mark Miller. Send him a tip by email at AndrewMark.Miller@Fox.com or follow him on Twitter at @andymarkmiller.