While denying the Justice Department continuous access to around 100 secret documents for use in its criminal probe, a federal court designated a special master to analyze records the FBI collected from former President Donald Trump's Florida residence.
Raymond J. Dearie, a senior U.S. district judge for the Eastern District of New York, was designated by U.S. District Judge Aileen Cannon in an order on Thursday to examine all the items confiscated on August 8. Dearie was suggested by the Trump campaign, and Justice Department representatives had previously expressed their support for him as a prospective arbitrator to decide which papers would be covered by presidential privilege or attorney-client privilege.
To continue reviewing the seized records for use in a criminal investigation, the Justice Department had requested for a stay of the judge's earlier motion. Cannon declined the request, stating that without the special master review procedure, she wasn't ready to take all of the department's claims at face value.
In his Thursday night decision, Cannon stated that the court did not believe it was acceptable to accept the government's findings on these crucial and contentious issues without further evaluation by an impartial third party in a timely and systematic manner.
The Justice Department had contended that the injunction from September 5 prevented the intelligence community from assessing any potential threats to national security posed by the papers' unlawful storage.
On Thursday, Cannon reiterated that her decision did not prevent the administration from briefing members of Congress or from continuing to evaluate the seized data for intelligence classification and national security assessments.
She claimed that, while Dearie's recommendations were being considered, the order prohibited the government from "further use of the content of the seized materials for criminal investigative purposes," such as presenting the materials to a grand jury and using them for witness interviews for a criminal investigation.
The administration will probably appeal Thursday's judgment. The 11th U.S. Circuit Court of Appeals will hear the Justice Department's appeal of Cannon's earlier order, it was announced in an court filing last week.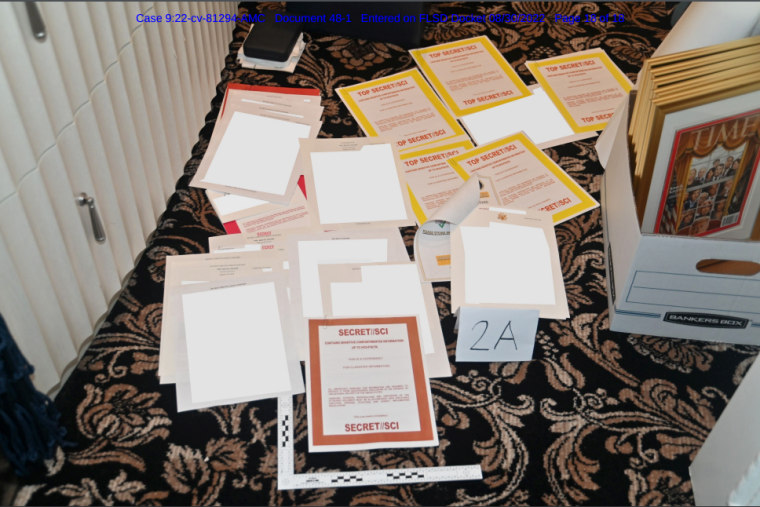 Dearie, a former federal judge chosen by President Reagan, was one of two people Trump's legal team suggested for the position of special master. After submitting two of its own candidates, the Justice Department later endorsed Dearie for the position.
According to Cannon, the special master's responsibilities should include conducting a "privilege review" of the documents, comparing them to the property inventory, and making recommendations regarding any personal items, documents, or presidential records that may be in dispute between the parties.
According to Cannon, the special master would also be in charge of assessing any claims for the return of property.
The judge gave Dearie till November 30 to complete his investigation and classifications.