Here are the top headlines from Fox News Flash. See what people are clicking on FoxNews.com.
NEW Fox News articles can now be heard on audio! This week, academics and city authorities in Washington, D.C., went to prisoners for advice on how to deal with the city's rife crime.
According to the Washington Post, a correctional officer remarked to D.C. Director of Gun Violence Prevention Linda K. Harllee Harper at the Correctional Treatment Facility on Wednesday, "There are a lot of subject matter experts in here."
Harllee Harper replied, "From there the answers will come.
Over the past 10 weeks, inmates participating in the LeadUp! program at the jail in Southeast Washington, D.C., have been developing ideas to alleviate the city's violent crime problem. They discussed their ideas in the jail gymnasium on Wednesday during an event that resembled a school science fair and was attended by social workers, academics, and D.C. authorities.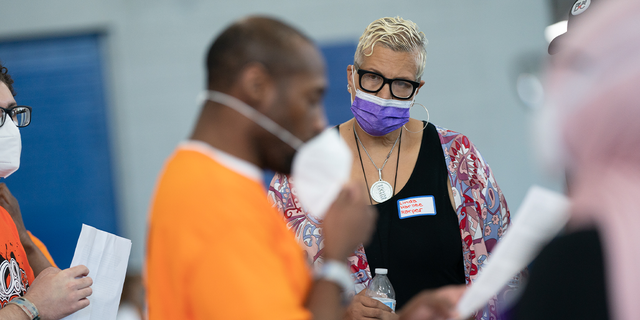 Linda K. Harllee Harper, Director, Gun Violence Prevention listens to a team present their ideas. Students in the LEAD Up! Program at the Washington, D.C., DOC have been challenged to come up with solutions to reduce gun violence in the District. A "think science fair" was held on Wednesday, August 3, 2022 for the teams to present their ideas to an audience. ( Sarah L. Voisin/The Washington Post via Getty Images)